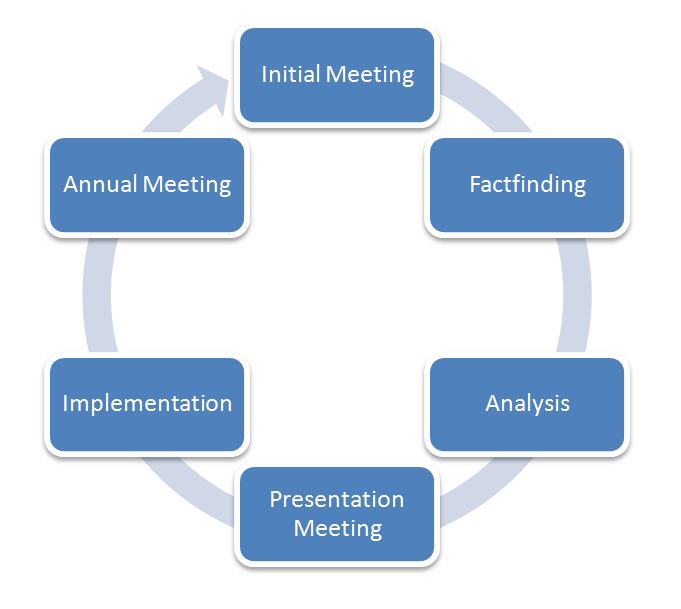 Step 1: Initial Meeting
The first meeting is a chance for us to get to know each other. We find out all about you and whether we can help you. You find out if we can do what you are looking for.
Step 2: Factfinding
We delve a little deeper into what you want to do in the future, how much your current lifestyle costs, what financial commitments you have and what future aspirations you have.
Step 3: Analysis
We collate all the gathered information, construct an outline plan and draw up potential solutions.
Step 4: Presentation Meeting
The outline plan is presented to you, and together, we make changes so the plan is exactly as you want it.
Step 5: Implementation
After agreeing on the final structure of the plan, in order for it to work, it has to be implemented. We define who is responsible for what and set a time frame for implementing it.
Step 6: Annual Meeting
Life doesn't go in a straight line. That is why we will have an annual planning meeting to make adjustments to your plan to ensure that you meet your goals.